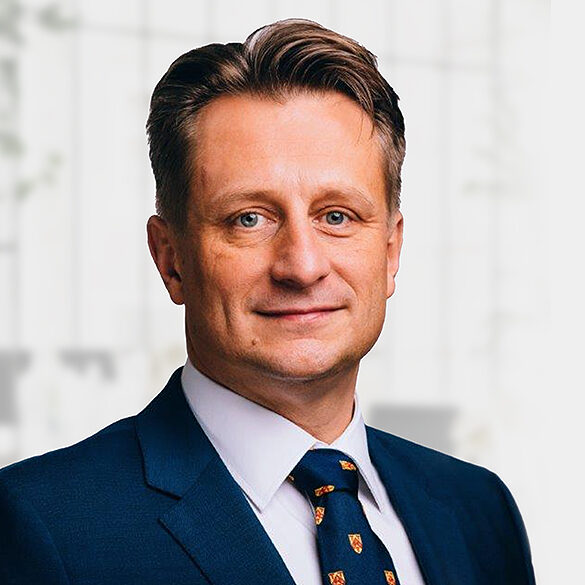 Krzysztof Szubert
President of the Management Board
Manager with over 25 years of experience. Polish entrepreneur, investor and strategic advisor. Experienced as the CEO of private enterprises, as well as the Secretary of State and Government Plenipotentiary in central administration.
Between 1998 and 2016 the President of the Management Board of CONNECT DISTRIBUTION sp. z o. o., a company specializing in the distribution of specialized ICT solutions in the CEE region. Since 2012 the Minister of Economic Digitization of the Shadow Cabinet Business Center Club. In 2015 awarded with the prestigious title of "ICT Industry Man of the Year" by the Burda-Media / CRN editorial office. In November 2017 mentioned on the list of the 100 most influential people in the innovation area in Central and Eastern Europe (New Europe 100 list). In 2017 and 2018 the Secretary of State of the Ministry of Digital Affairs responsible for international affairs. In 2017 and 2019, a member of the MAG advisers group of the UN Secretary General. Senior Advisor at FIPRA International, Brussels.
In December 2019, awarded the title of Honorary Ambassador of the Polish Economy. From 2017 to 2020, Visiting Fellow at the University of Oxford. A graduate of the Executive MBA (Executive Master of Business Administration) of Collegium Humanum in Warsaw and Apsley Business School in London. Member of the NCBiR Council. Knight of the Order of Polonia Restituta.